Anne-Marie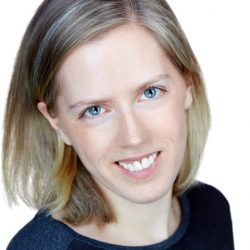 Heisann! I am a "Siddis" (= from Stavanger, on the southwest coast of Norway) who decided to move to the Tiger City some years ago. Here I do a little bit of "everything". I am an actor, and at the moment I am taking some courses at the Oslo University. Besides working and studying and being creative, I love to travel and see the world. In Oslo, I recommend exploring the beautiful nature in and around our city; take the ferry to the islands, go hiking in the forest or chill in one of the many city parks!
Irina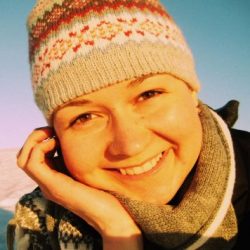 Hello guys! I am from Latvia but have been living in Norway for the last 5 years. I first came here for just a few months, however Norwegian culture, people and nature captured my heart so deeply that I've decided to stay. Now I even study environmental sciences here at the local University. I enjoy Oslo for its unique blend of urban and outdoor experience and will be happy to share with you my knowledge and love for the city during the tour! If after the city walk you want to escape into Norwegian woods or are curious why Norway is famous for trolls – I am the right person to ask!
Andreas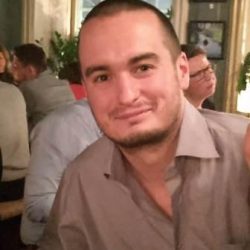 My name is Andreas. I am a Hungarian,  qualified tour guide living in Oslo for more than 6 years!
I am a travel and food nerd,  who have been travelling around Europe and the World, visited several places and met amazing people!
I am glad to introduce our beatiful city,  Oslo to our guests.  With these tours I hope you can feel a bit home while I feel I am still travelling every day!
Sofie
Hey everyone, I am Sofie and come from a small village in Belgium. Since childhood memory, I have been travelling to my summer sweetheart, Norway. I fell completely in love with its people, culture and above all, its wonderful nature which can even be found in its biggest city. After finishing my studies at home, I moved to this great Green Capital to study Environmental Law and to enjoy Norwegian nature and culture to the fullest. I got to know Oslo's history and its most funny & charming stories, which I happily share with all of you. Join me on a tour and experience all Oslo has to offer.
Laura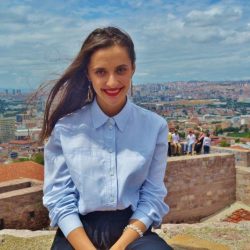 Hey! My name is Laura and I've lived in Oslo ever since I graduated from University in London two years ago.
What I love the most about the city is actually its surroundings and proximity to nature. Even after all this time I'm still getting amazed by how near a gateway is! I love the lakes around, the uncountable sky crossing tracks all around the forests, the cycling and trekking routes and the cabin facilities provided by the Norwegian Tourist Association everywhere
I find Oslo to be the perfect capital for nature inclined city people!
Carmen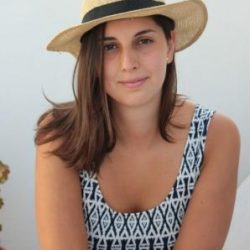 Hei hei!  Me llamo Carmen y vengo de Madrid, en España.
Vine a Oslo hace unos meses para estudiar un master en la Universidad de Oslo y la ciudad me maravilló desde el primer momento.
La impresionante naturaleza que caracteriza Noruega y las actividades al aire libre y en la nieve que podemos disfrutar aquí hicieron que me enamorar aún más de la ciudad.
Mi lugar favorito de Oslo es la Ópera y las vistas desde la parte de superior.
¡Estoy deseando enseñaros la ciudad y trasladaros un poco de mi entusiasmo por Oslo y Noruega!