Places To Visit On Your Free Tour Oslo Is Provided Here Under For Your Guidance.
Oslo, the capital city of Norway located at the head of the Oslo Fjord on River Aker, is known for its museums, parks and statutes. You can enjoy these things more on your free tour Oslo by walking through the city. You will see a historic Oslo on your walking tour for about two and a half hour starting from Aker Brygge and finishing at Royal Palace. You can go for a free tour on any day when it is not raining but it is better to avoid rush hours from 7 am to 9 am and 5 pm to 7 pm to enjoy this tour more conveniently. Brief information about the things to do and places to visit on your free tour Oslo is provided here under for your guidance.
Aker Brygge: You should start your free tour Oslo from the west of Radhuset at Aker Brygge situated on the harbor. It is a rebuilt district complex of restaurants and shops made of steel and glass developed on the old shipbuilding ground of this city. You can get a fine view of Akershus Castle from this point.
Radhuset: To the east along Radhusplassen you will find Radhuset, the city hall of Oslo, where artwork of Norwegian artists was used to decorate it. If you climb the steps at its east end you will see the statue of Franklin D. Roosevelt dedicated by Eleanor Roosevelt.
Christina Torv: In the east of Radhusgata you will find a yellow building housing the association of Young Artists. Once a dreaded executioner resided in this house, who used to charge fee according to the type of execution performed by him. On the right of this building, you will find the oldest residential house of Oslo where a café is serving tasty food these days.
Norwegian Resistance Museum: When you turn to the right of Radhusgata to the end of street Nedre Slottsgate and turn to the right you will find yourself on the grounds of Akershus castle. The first building in this complex is the museum showing the history from 1940-1945 of Nazi occupation of Norway.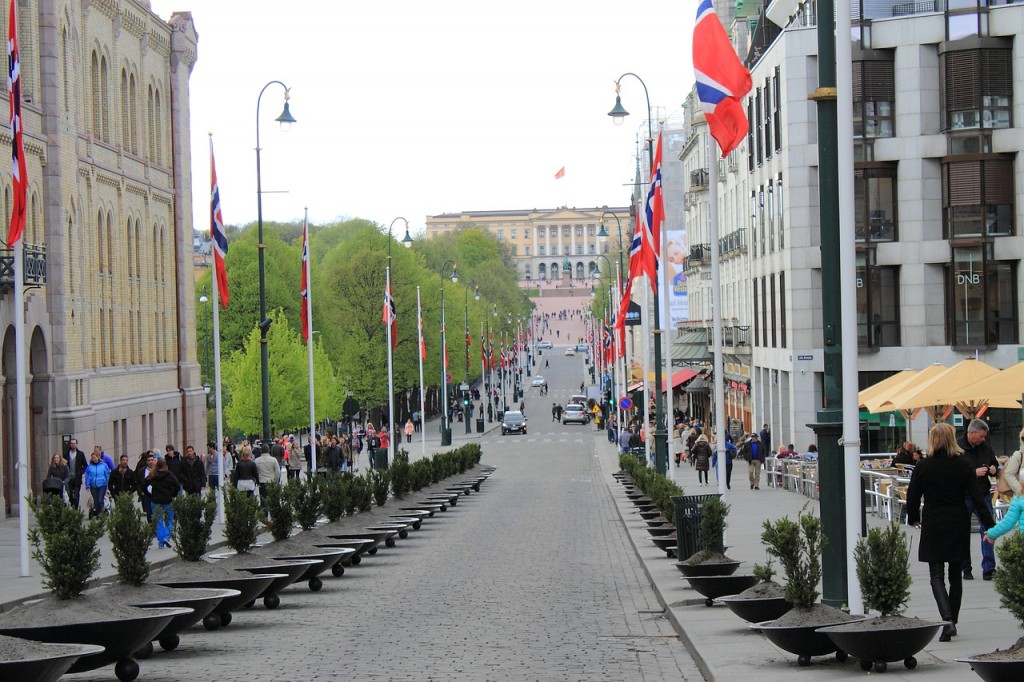 Akershus Castle & Fortress: It is the next structure in this premise which was built in 1300 and rebuilt in 17th century where you can walk the ramparts with a guide.
Execution Site: In front of the museum there is a ground where Nazis used to execute Norwegian freedom fighters. Here you will see a Resistance Movement memorial and a good view of distant harbor.
National German occupation monument: While continuing through the castle grounds you will find a monument commemorating the sufferings of the Norwegians by the Nazis.
Grev Wedels Plass: On the left of the monument you will find the site also known as Freemason's Lodge where Ibsen wrote poems in 1850. At Dronningensgatan 4 there is the Astrup Fearnley Museum of Modern Art, exhibiting Norwegian and foreign art of the postwar period.
Bankplassen: When you go to the north along Kirkegata you will reach the site of an old Bank of Norway where you can see Museum Of Contemporary Art.
Oslo Sentralstasjon: Now turn to the right to find Central Post Office on Tollbugata and at the intersection with Fred Olsens Gate you will find a rail hub of Oslo where trains come and go to all the rail connected parts of Norway.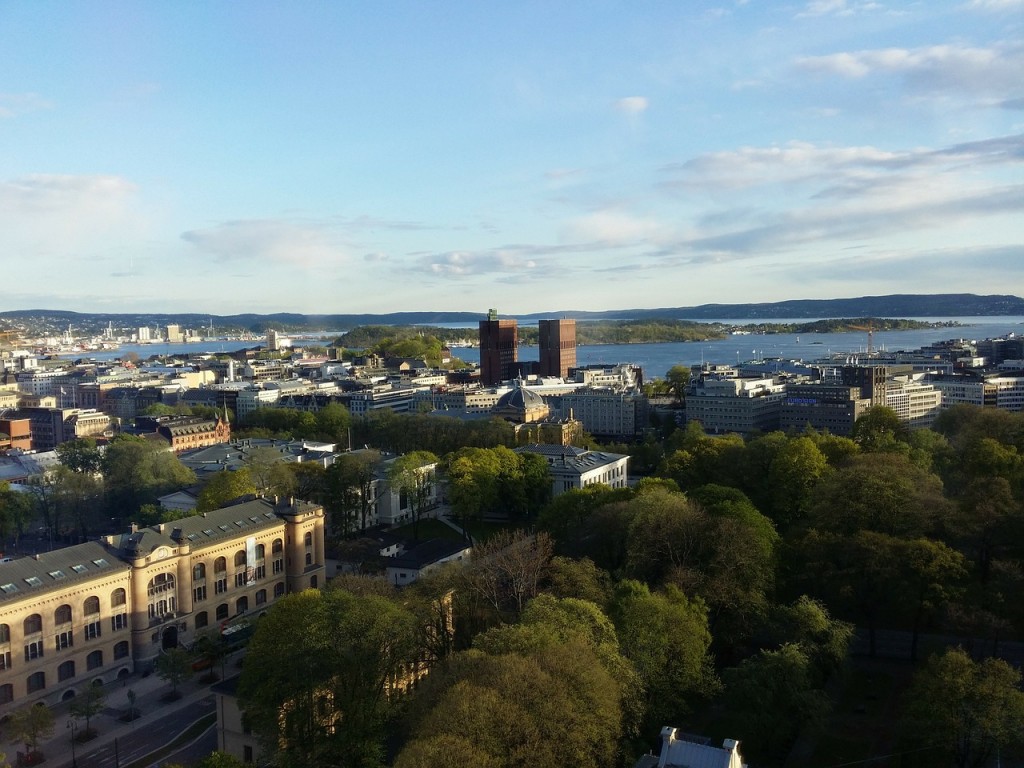 Karl Johans Gate: It is situated on the street stretched from Central Station to Royal Palace. On your right, there is Basarhallene, a huge complex housing shops and boutiques selling crafts clothing and foods.
Oslo Domkirke: It is a 17th century cathedral at the right of Kirkegata at Stortorvet, an old marketplace of Oslo. Here you can take a break and enjoy drinks and local cuisines.
Norwegian Parliament: It is situated on the left of the gate no. 22 of Karl Johans. This building built during 1861-1866 is decorated with rich artworks of contemporary artists of Norway.
Royal Palace: You can reach the Royal Palace when you go west to the Karl Johans Gate. The king of Norway and his family reside in this building. The parks of this Palace are open to the public.
Thus, your free tour Oslo finishes at the Royal Palace after walking through the capital city of Norway.